About NeonJazz
When you dive into Fusion genres like Jazz Rock, Fusion Jazz and Jazz Funk, you will find a lot of music styles that seemingly has nothing to do with each other. Neonjazz brings all elements together in a new fashion, blending expressions and musical styles in a truly original and imaginative way.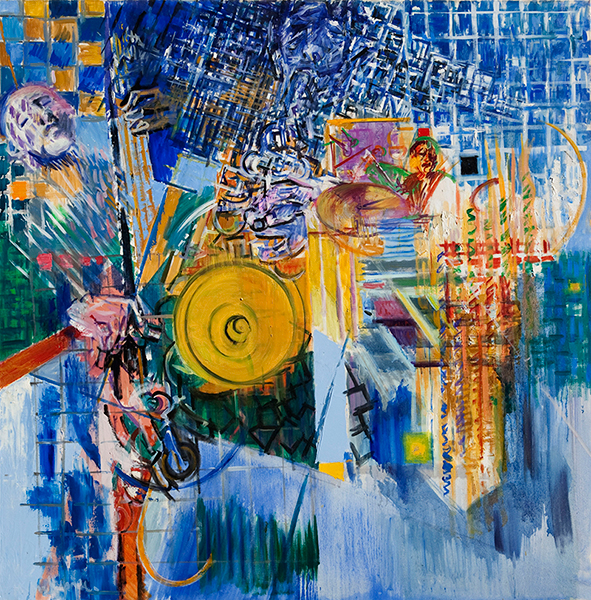 A new kind of Jazz Fusion
When you dive into Fusion genres like Jazz Rock, Fusion Jazz and Jazz Funk, you will find a lot of music that has absolutely nothing to do with each other.
The musicians that has joined the NeonJazz project over the years, are in some way or another, linked to the music played by the Jazz/Fusion group Vanessa in the seventies.
The composer of the Neon Jazz music, Svend Undseth, was a leader and co-leader of Vanessa from 1973 to 1979. He has since 2001, initiated a chain of releases in tribute to this form of music, with the first album Blue Stairs released in 2003.
All of the above was compelling enough reasons enough to invent a new style: Neon Jazz!
---
Below information about the various musicians and artists who've taken part in the musical journey.
---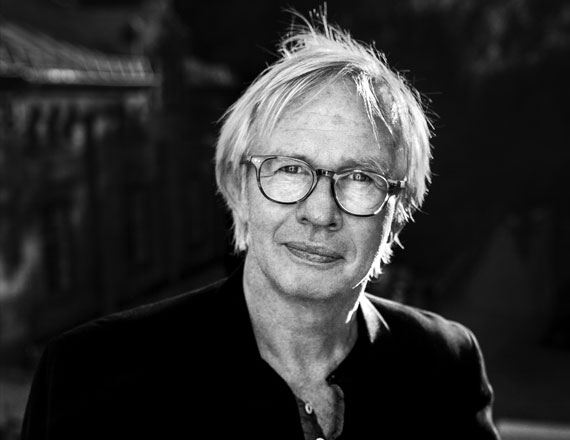 Svend Undseth
Flautist, Saxophonist, Bass Clarinetist, Composer and Keyboards
Svend Undseth has been part of the jazz-rock scene since its infancy. At the age of 14, the classical flute was changed into a saxophone to get through in the local garage band. The progressive rock scene in England was also a great inspiration, and groups like Soft Machine and Henry Cow contributed to a more advanced sax technique.
Later he acted as support for Elton Dean. Hugh Hopper, Keith Tippet and Joe Gallivan on their Scandinavian tour. Svend played one of Eltons solos from "Soft Machine Third" backstage to Eltons great surprise.
After some years listening to British progrock, Miles Davies released the double album Bitches Brew. This album totally changed his focus and led to a totally new musical understanding. He later explored similar artists like Herbie Hancock and Weather Report and loved it.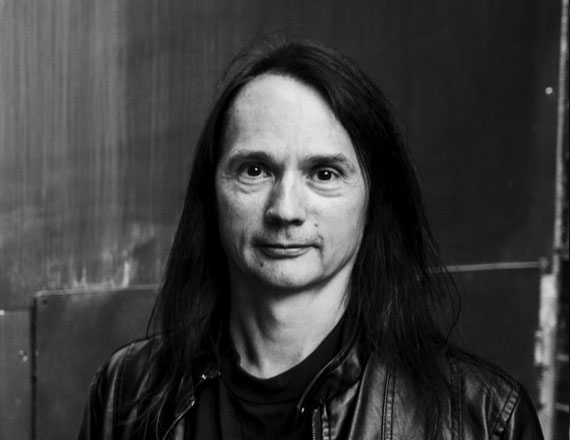 Børge Olsen
Guitarist
Børge Olsen may very well be one of the worlds best kept guitar secrets. He started out playing gigs at the age of thirteen. Educated at Berklee College of Music, Boston 1984 and 1985, and later touring USA 1990-1993.
These years were vital for developing his skills as a musician.
In USA he played an recorded with artists like: Michael Roger Rogers, Chris Squire (Yes), OSV, Kenneth Rise and Airto Moreira.
In Norway he has made records with Pål Thowsen, Enigmatize, Just Married Band, Svend Undseth, Atle Bakken, Dallar Dassa, Rune Edvartsen, Abuwa, International vibes.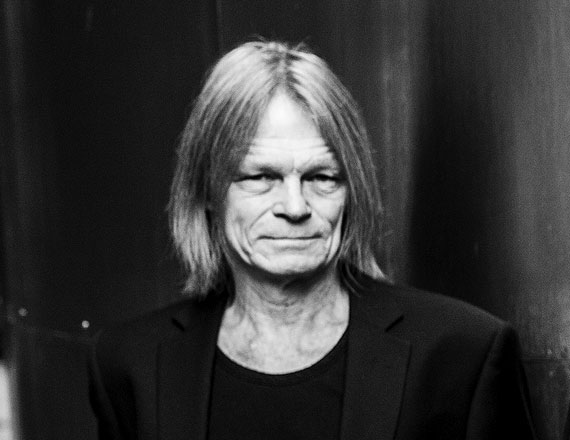 Sven Kalmar
Drummer
Sven Kalmar started his musical education playing the piano. At age 14 he switched to drums and became a part of the progressive music scene in Oslo. He's been playing with bands such as Holy Toy, The Beste, Helge Gaarder, Kjøtt, Nekropolis and The Hat
Early on he earned a reputation for being one of the more creative rock drummers in Norway. He later joined more jazzy groups like Ping Pop, Kraft Ensembelet, Bendik Hofseth, Rolf Wallin, Jon Klette to mention but a few. Lately he has been working with Papptiger (Dag Stokke and Morten Johannesen) Ung Pike Forsvunnet, Atle Gundersen and Svend Undseth.
As a front man he has recorded two albums: Sven Kalmar" 1990 og "Spaceship" 1994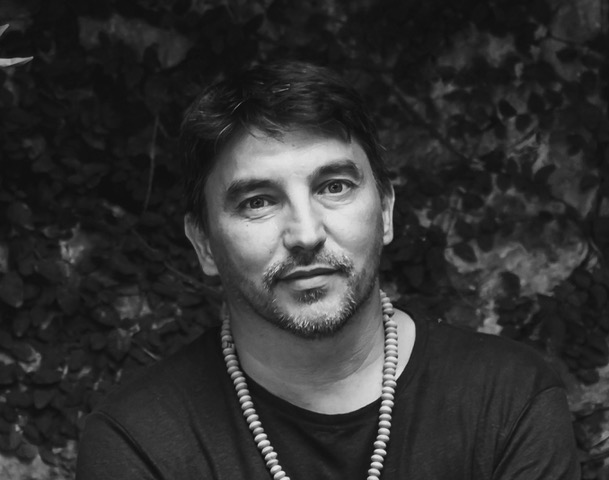 Atef Sedkaoui
Singer
ATEF
VOCALIST
Atef  was born in the south of France, from a Tunisian background, he grew up with Stevie Wonder, Bob Marley, Marvin Gaye, Oum Kalthoum, Sting and The Police…. He started his first band in 1987, studied English, and back to his music.
In 2000, he co-founded the band : "M'Source" and released two mystical and captivating albums, mix of melodies from all over the world pulsed by electro-world music, but no machines on stage, everything was performed live.
He worked with Touré Kunda's original sax player : Don Billiez on his albums (Con alma, Echoes of the magic trips).
And also worked in "The new soul collective" in Marseille.
He then moved to London for a few years thanks to a sponsor met in Monte Carlo.
Over the years, He performed in Dubai, London, New York, Dakar, Fez, Marakech, Cyprus, Luxembourg, Frankfurt, New Delhi, Berlin, Haifa, Amsterdam, Paris …
Atef is known in France as The singer "with an angel's voice". He released his first solo album in 2014 "Perfect Stranger" (Universal Mercury). Now he is an independent artist, and is working on his second album, which is for the first time in French. A thrilling journey ahead. Expected in 2019.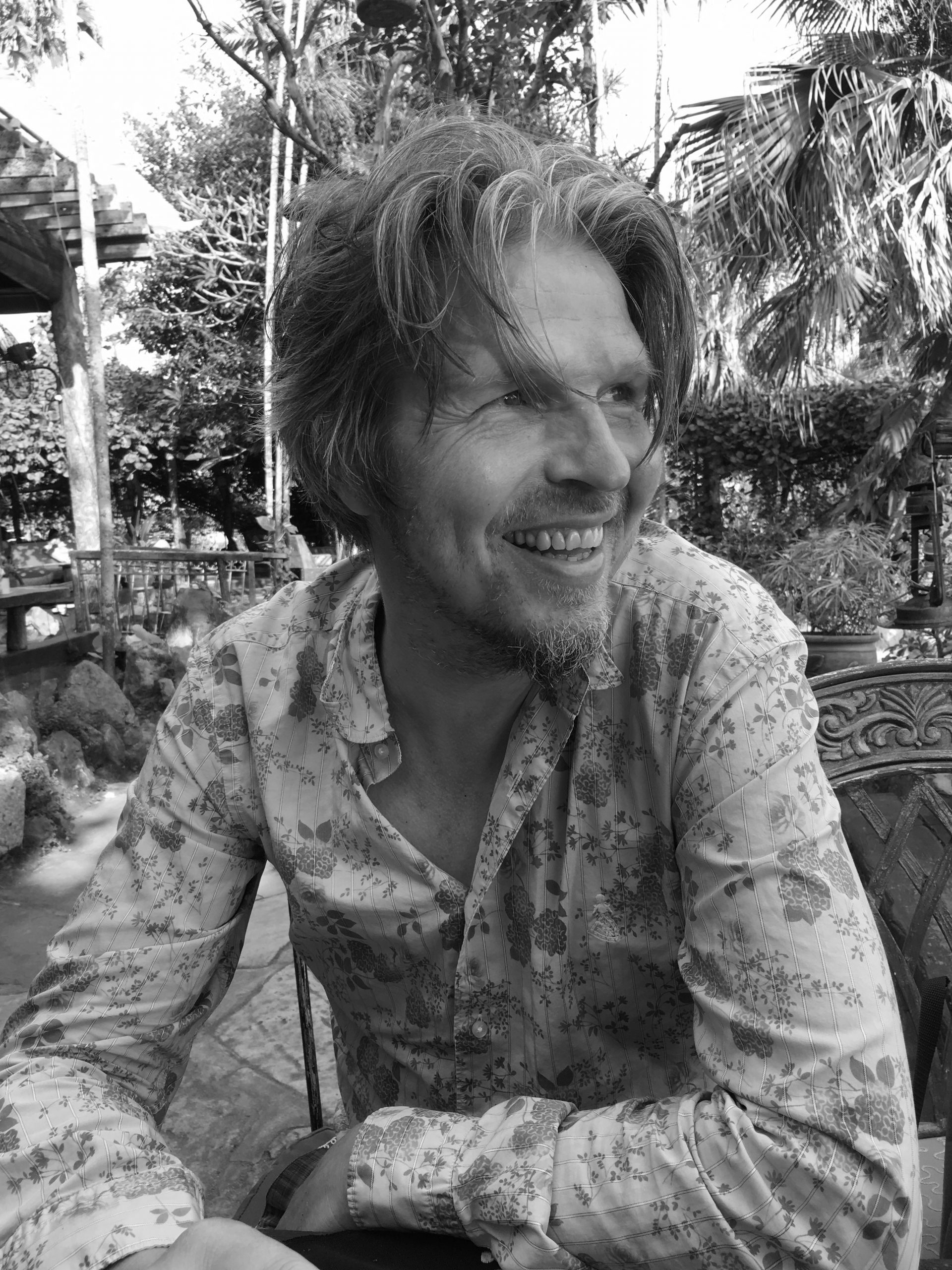 Ivar Eidem
Singer
Ivar Eidem (born 23. september 1964) is a Norwegian vocalist and keyboard-player. In the 80´s he was the frontman in the Norwegian Grammy award winning (Spelemannprisen) with the group Matchstick Sun. As a keyboard player he has contributed in bands like The Cut, Norske Gutter and Kid D. & The Nightshades. In 1996 he released his first solo album, Missions of a Clown. This project led to another Grammy Award (Spelemannsprisen) in the category male artist of the year 1996. He is now singing in "Mannskoret", that is a choir of rock related artists from Norway. We are happy to have Ivar joining in on The Cage.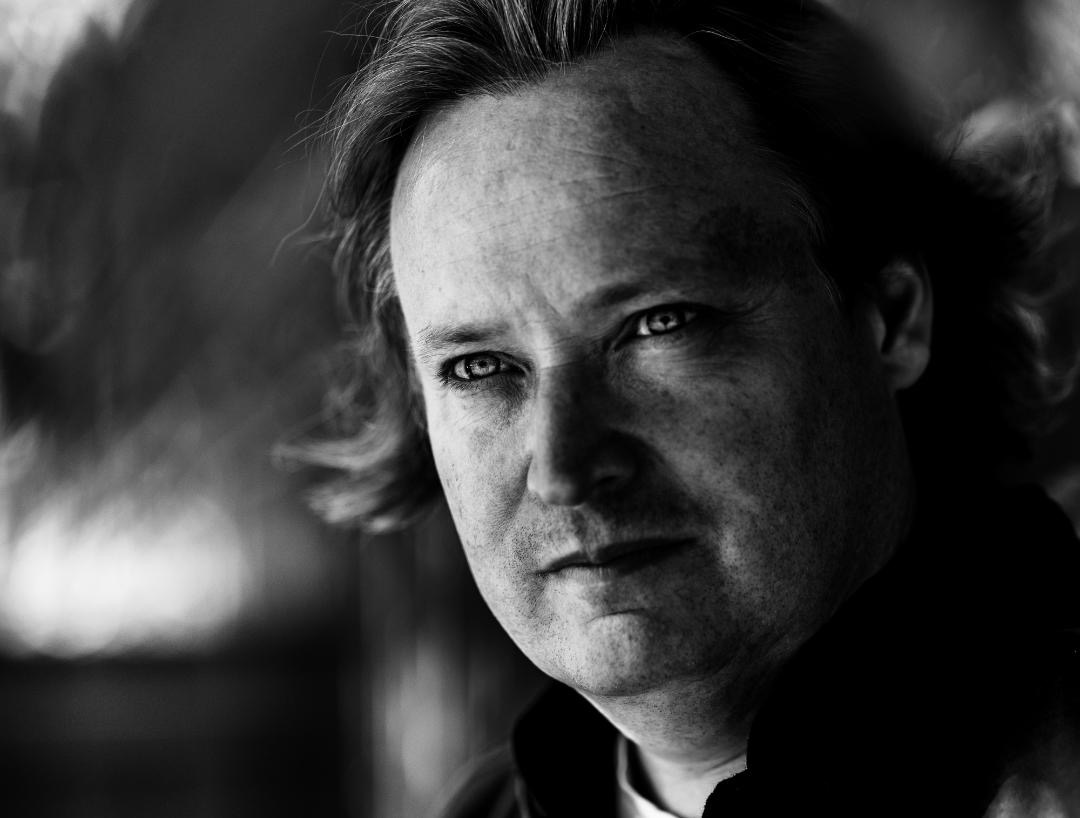 Marius Holth
Singer
Marius Holth is educated at Complete Vocal Institute i Copenhagen. He also studied at the Roy Hart-theater in France.
He has worked as a vocal teacher since 2000 along with producing his own shows and records.Marius has a very dynamic voice and unique musical sensibilities. His EP Fortuneteller was played on 82 US radiostations!
His new album "Wild poem" is newly released.
We are proud to have him sing on The Cage.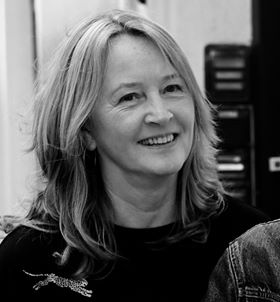 Liv Evjan
Singer
Liv Evjan, born in 1957 primary works as Associate Professor in Art Direction at Westerdals Oslo. She is primarily working with choirs and does a fabulous job singing lead on The Cage.She is also singing on the record "Tracks" (Shape Records 1980): Liv Evjan, Trygve Fosnæs, Geir Langslet, Jan Devik, Per HillestadChoir: Vestre Bærum Pikekor 1967-71, Nesodden & Frogn Kammerkor 2005-10: 10-15 concerts a yearConserts 1980-84: Vikateateret, Tango Waterfront, Klubben i Son "Indigo" Liv Evjan, Bugge Wesseltoft, Bonsak Schjeldrup, Per Ladegaard, Conserts 1985-90: Filmteateret, Tango Waterfront Nesodden & Frogn Kammerkor 2005-10: 10-15 concerts á year. Has preformed with various choirs in St.Petersburg, Budapest og Malta.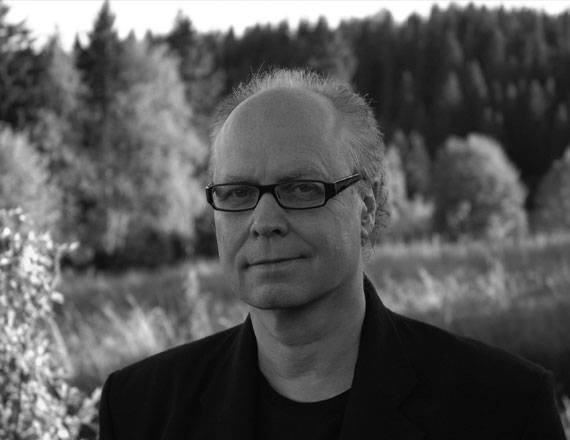 Reidar Paasche
Keyboards
Reidar Paasche is the latest musician to join The Neon Jazz Project. He played in the last version of Svend Undseth´s Vanessa together with Gunnar Westlie, Bjørn Holta and Tom Colding. Later he joined the Christian superband Jerusalem 1986-1995. 
Reidar has performed with a huge variety of musicians and bands over several decades, such as  artist/singer/songwriter Trygve Wikstøl, Rolf Graf,  Kjetil Bjerkestrand, Eivind Aarset and Kjetil Saunes to mention but a few.
He has played keybooards with The Rock band "Jerusalem" (Sweden 1986-1995) and done countless amount of  concerts/tours around the world.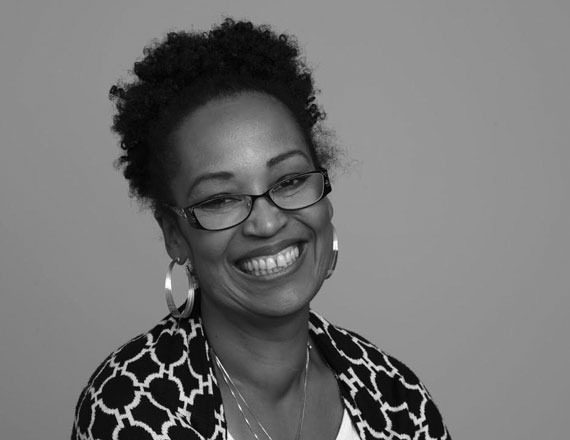 Tracee Lewis Meyn
Vocalist
Tracee Lewis Meyn, a native of Los Angeles, California, USA has sung with various groups, sang for film and television in the U.S.
She has toured in Europe singing blues, as well as singing or recording with artists such as Steve Vai, Kenny Loggins, Paul Anka, Soleh (Henry) Brewer and Norman Brown.
Tracee moved to Norway in the spring of 1999. She has worked various Norwegian artists, including Ravi & DJ Løv, Noora Noor, Håkon Graf, King Midas, Amulet, Madrugada, Kerrs Pink. For over 10 years she's been a member of 3-11 Porter and has recorded 2 critically acclaimed albums with the band.
Tracee works as a vocal instructor at the University of Oslo at Blindern. She is the founder and leader of  Traces Gospel Choir.
Band & performance inquiries
We occasionally have appearances based on inquiries and requests. For inquiries please use the form on the contact section
Contact Us